GEOREVIEW: Scientific Annals of "Ștefan cel Mare" University. Geography Series is the journal of the Department of Geography of the University of Suceava. Whereas the current version, updated under the name Georeview continues the tradition of the Scientific Annals which have been published since 1992, its main objective is to bring forward the newest interdisciplinary advances in geosciences, focusing mainly in the Carpathian area. 
We grant open access to the full manuscripts of the papers published in the GeoReview journal. You can search for items of interest using a word in the title, the list of published volumes, the index of authors or the keyword list. Furthermore, the full versions of the papers can be downloaded in .pdf format. 
Potential Guest Editors who are interested in proposing a thematic volume are kindly requested to contact the Editor-in-Chief, Andrei-Emil Briciu, at the e-mail address andreibriciu@atlas.usv.ro.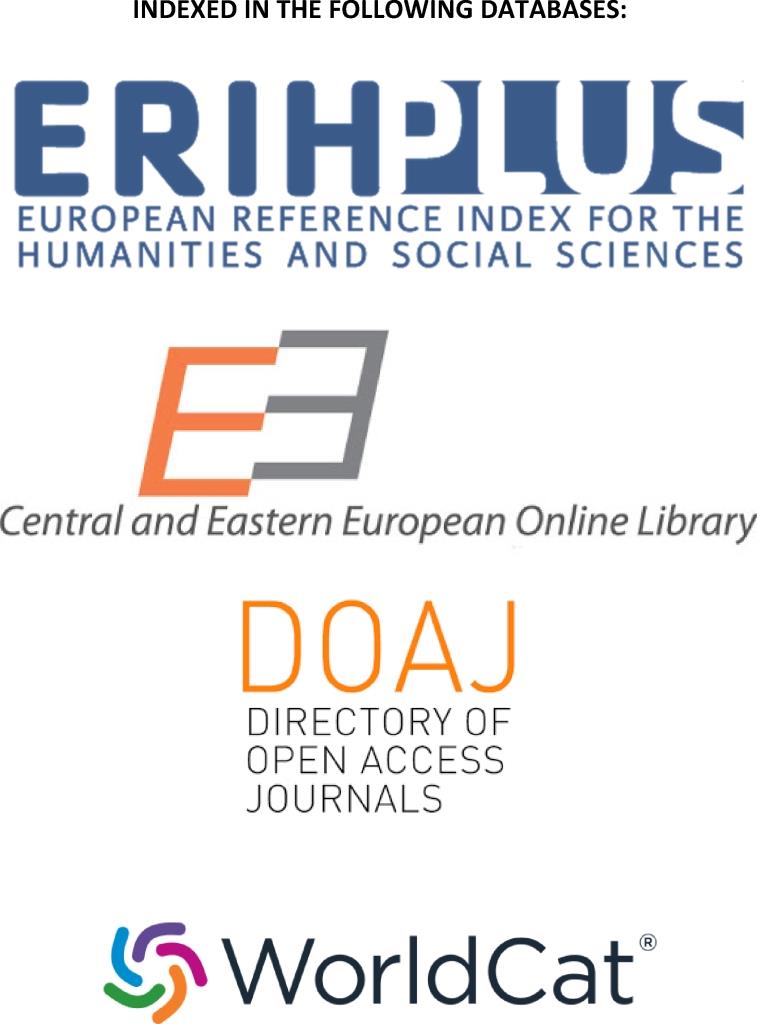 Vol 32, No 1 (2022)
Editor-in-Chief: Andrei-Emil BRICIU
Table of Contents
Papers
| | | |
| --- | --- | --- |
| | Constantin ROȘU, Dumitru MIHĂILĂ, Petruţ-Ionel BISTRICEAN | 14-28 |
| | | |
| --- | --- | --- |
| | Lidia Maria APOPEI, Dumitru MIHĂILĂ | 29-38 |
| | | |
| --- | --- | --- |
| | Bogdan-Alexandru DRĂGOIU | 39-48 |
| | | |
| --- | --- | --- |
| | Simona-Roxana ULMAN, Krisztina-Melinda DOBAY | 49-64 |
| | | |
| --- | --- | --- |
| | Viorel CHIRIȚĂ, Daniela MATEI | 65-78 |
| | | |
| --- | --- | --- |
| | Adelina-Iuliana NENIU | 79-92 |
| | | |
| --- | --- | --- |
| | Maria-Simona CUCIUREANU, Grigore NEPOTU | 93-104 |